Western Watersheds Project's activity in Washington State extends our efforts into the beautiful shrubsteppe of central and eastern Washington where WWP is working to ensure the recovery of state lands acquired by the Washington Department of Fish and Wildlife decades ago.
Is Washington Department of Fish and Wildlife Playing Politics With Washington's Wildlife Heritage ?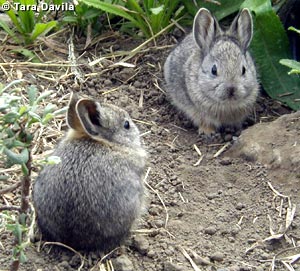 WWP remains committed to holding the Washington Department of Fish and Wildlife (WDFW) to its word when it promises the citizens of Washington State that land acquired as wildlife areas will be managed as critical habitat for wildlife. Livestock is not wildlife. Unfortunately, pressure from the livestock industry to graze state lands, many of which were acquired to preserve and restore the habitat following decades of abusive livestock grazing in the first place, is mounting and political officials are folding. The move threatens Washington's trend of reducing grazing to benefit wildlife and it writes-off decades of successful restoration effort to the livestock industry for little to no money and with inadequate environmental review.
Your tax-dollars and public employees time spent to appease a political special interest
Washington wildlife managers are spending public tax-dollars and valuable public employee time in a time of record state deficit catering to private livestock interests instead of doing the work they were hired to do – ensuring your wildlife and its habitat is healthy and preserved. We deserve for our Washington public lands to be managed as was intended when our public dollars acquired the lands: as critical habitat for wildlife – not given away as private pasture for the livestock industry.
Whiskey Dick, Quilomene, Skookumchuck, Asotin, Pintler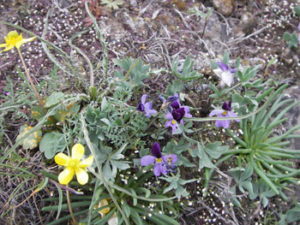 The Whiskey Dick, Quilomene, Skookumchum, Asotin, and Pintler Wildlife Areas contain thousands of acres of pristine wildlife, bird, and fish habitat. Shrubsteppe is among the most threatened habitats in the West critical to sage grouse and loggerhead shrike. Many species of birds are endemic to shrubsteppe habitats and cannot survive elsewhere. In addition to the sage grouse –which now number fewer than 1000 in Washington State – Brewer's sparrows, sage thrashers, sage sparrows are all shrubsteppe obligate wildlife species. Endangered and rare mammals and fish –including pygmy rabbits, Chinook salmon and bull trout- also depend on streams located on the Wildlife Areas. Bighorn sheep roam the canyons and elk and deer browse.
Livestock grazing destroys wildlife habitat
Despite the Washington Department of Fish and Wildlife's best efforts to spin a justification for this political give-away – scientific facts are stubborn things.  With less than 10% of shrubsteppe left in Washington, wildlife areas and the wildlife, birds, and fish that depend on them cannot afford the devastating impact inevitably accompanying livestock grazing. Weed introduction, soil disruption, polluted and sediment loaded streams and water, habitat fragmentation, competition for forage, pygmy rabbit and burrow trampling, sage grouse killing fences… the list of destructive impacts associated with grazing shrub-steppe habitat goes on and on.
Contact
Jocelyn Leroux
Washington – Montana Director
(406) 960-4164