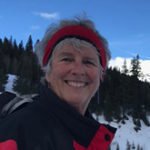 Director ~ Rose Chilcoat
Rose brings a lifetime of conservation work and advocacy. Originally from the eastern U.S., a career with the National Park Service took her from the Rocky Mountains to Utah's canyons, the Pacific NW and Alaska. Returning to Durango, CO, she helped lead Great Old Broads for Wilderness for 15 years. Rose knows firsthand that effective conservation advocacy creates targets. Witnessing damage across the West on public lands, she is determined to address the travesties of mismanaged livestock grazing.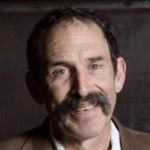 Director ~ Dr. Bruce Hayse
Bruce maintains a family practice in Jackson, Wyoming and has worked for the U.S. Forest Service in Idaho. Dr. Hayse earned Master's degree in plant ecology from the University of Wisconsin before graduating from the University of Oregon medical school. He co-founded Earth First! a group that advocated extreme measures in fighting for conservation.
Karen has worked as an illustrator at the University of Michigan, and since 1987, as Principal Illustrator and later Archivist at the Museum of Vertebrate Zoology (MVZ) at University of California at Berkeley. She helped design and produce a website for the Museum called "Doing Natural History.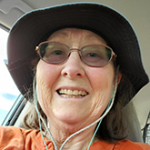 Director ~ Louise Wagenknecht
A native of Idaho, Louise was raised in the Klamath Mountains of California. She worked for the U.S. Forest Service (which now pays her to stay away) for 31 years. She lives and writes from eastern Idaho, where she has recently finished her third work of narrative nonfiction.
Board President ~ Kelley Weston
Kelley is the co-owner of Native Landscapes a company founded to design and build beautiful, sustainable outdoor environments. Native Landscapes is an award-winning leader in understanding, creating and establishing environmentally appropriate landscapes.
Advisory Board
Dr. John Carter
Debra L. Donahue
Lloyd Dorsey

Louise Lasley
Jon Marvel
Dr. Elizabeth Painter
Dr. Tom Pringle
Todd Shuman