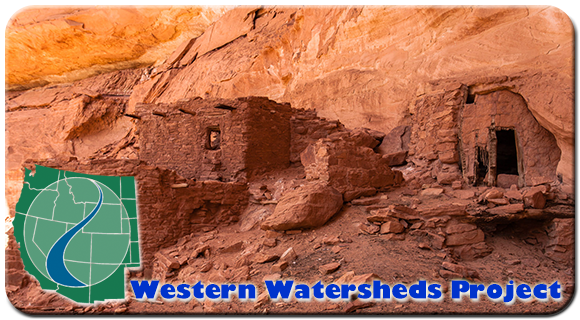 December 7, 2017
Online Messenger 362
We've known for months that President Trump and Secretary of the Interior Ryan Zinke had big plans to gut Bears Ears and Grand Staircase-Escalante National Monument. We knew they planned to ignore more than two million public comments in support of maintaining the monument protections. And we've known that they cared little about Native American cultural sites or protecting the irreplaceable archeological and paleontological resources within the monument boundaries.
And yet.
Monday's announcement by Trump that he is, in fact, redrawing the boundaries to eliminate 85 percent of Bears Ears NM and nearly half of Grand Staircase-Escalante feels like a sucker punch in the gut to all Americans who care about our public lands.
Fortunately, WWP and our allies were ready to stand up and fight back, and we've already filed two lawsuits (Bears Ears and Grand Staircase-Escalante) against this outrageous assault on federal lands, the Antiquities Act, and the democratic principles that allow sitting presidents to protect more lands, not undo the protections put in place by former administrations.
Trump's plans to turn these places over to the energy industries will trash a landscape that has survive unchanged for millenia, from relict ungrazed forests to the bones of dinosaurs. It's an audacious act of cruelty to future generations to deprive them of these treasures, and it's a disgrace for our national public lands legacy that this administration seeks to dismantle designations for the sake of dirty businesses like coal and fossil fuels.
We resist! 
Read the lawsuit for Bears Ears here, Grand Staircase-Escalante here and press coverage of WWP's involvement here.