View original email here.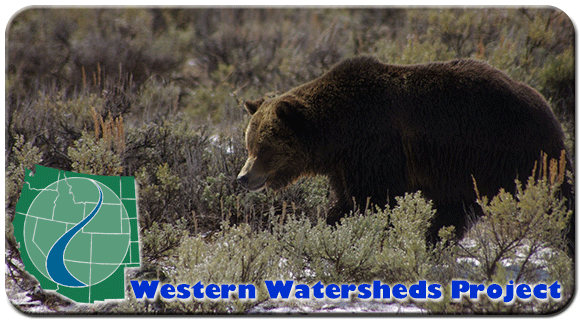 July 3, 2017
Online Messenger 353
Last week's announcement by the U.S. Fish and Wildlife Service that it is taking Yellowstone grizzlies off the Endangered Species list wasn't exactly a surprise. Indeed, it was more like a flashback to the bad old days about a decade ago when the Bush Administration tried to do the same thing. That delisting rule was overturned following a lawsuit in 2009. 
Here we are again. The Yellowstone grizzly– an isolated subpopulation of the species that occurs around Yellowstone National Park– numbers just over 600 individuals, is struggling to adapt to climate impacts on its food sources, and is relentlessly persecuted for occasionally taking livestock that displace its natural prey. Endangered Species Act protection has brought them back from the brink, but scientists are concerned that delisting now will send them back to the precipice. The major motivation seems to be the states' desire to open a hunting season on the species rather than any true measure of population stability, and Western Watersheds Project will not stand by and watch this majestic animal being lethally 'managed' to support domestic livestock operations on public lands.
The Notice of Intent to Sue that we submitted last week is the first step in bringing litigation over the new delisting rule. The U.S. Fish and Wildlife Service has 60 days to change its mind and reconsider the plan, and if not, the agency might soon be having a flashback to the time they lost to a bunch of bear-huggers in federal court. 
Media coverage of WWP's action in response to delisting announcement: Lawsuits coming over plan to remove Yellowstone grizzlies for endangered list.