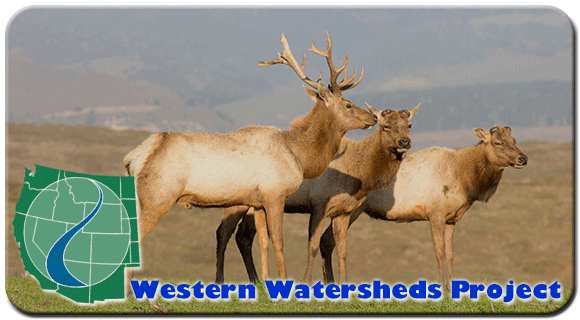 February 11, 2016
Online Messenger #328
Western Watersheds Project and our allies at Resource Renewal Institute and Center for Biological Diversity filed a lawsuit yesterday against the National Park Service for failing to adequately consider the long-term ecological impacts of livestock grazing on the Point Reyes National Seashore. This national park is one of the few that continues to allow private livestock operations to impact the wildlife and scenic beauty of the public resources, and the agency relies on an far-outdated General Management Plan in its authorizations.
Our lawsuit seeks to force the National Park Service to update its management plan prior to extending cattle grazing leases. This public process is the proper place to weigh the conflict between livestock operations and native wildlife, including the tule elk, a charismatic species that is threatened by competition with dairy cattle on the park unit.
The National Seashore was established in 1962 and the Park Service purchased the private ranch lands that are now within the park at a cost of more than $70 million dollars (adjusted for inflation). But fifteen livestock operations still enjoy access to more than a quarter of the land base that was supposedly set aside to be left "unimpaired" for future generations. The so-called "Pastoral Zone" is a visual blight, harms water quality, and limits recreational uses of this national treasure.
Thanks to Advocates for the West and Jeff Chanin of Keker and Van Nest for their legal representation in this lawsuit!
More background information and a copy of the complaint are online here.
Images from Point Reyes National Seashore are compiled here.