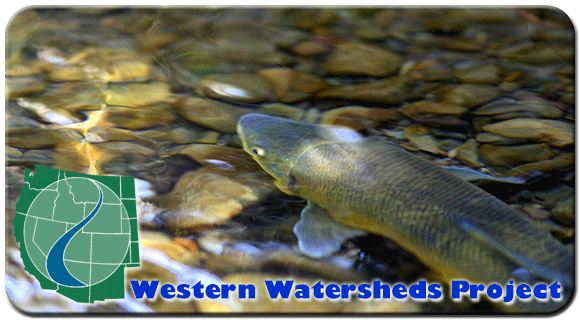 July 23, 2015
Online Messenger #214
Yesterday,  Western Watersheds Project and our allies Oregon Wild and Friends of Living Oregon Waters filed a lawsuit against the Fremont-Winema National Forest for continuing to authorize harmful livestock grazing in the habitat of endangered fish species. Both Lost River suckers (Deltistes luxatus) and shortnose suckers (Chamistes brevirostris) are negatively affected by the impacts of livestock grazing and water manipulations in the watersheds of the Gerber and Clear Lake reservoirs.
The Forest Service and the Fish and Wildlife Service know that grazing harms sucker habitats, but they've been relying since 2007 on monitoring to minimize these impacts. But the Forest hasn't fully implemented the monitoring plan, and the data they do have show poor riparian conditions and repeated noncompliance with the terms of the grazing permits.
Additionally, the most recent analysis of the impacts of grazing didn't consider the combined effects of the water diversion and impoundments that contribute to adverse conditions for the federally-listed fish. Together with the prolonged and increasingly severe drought in the Klamath Basin, the suckers are facing serious threats.
Many thanks to attorneys Laurie Rule at Advocates for the West and Dave Becker at the Law Office of David H. Becker, LLC for their skilled representation in this case!
A copy of the complete complaint can be read online here.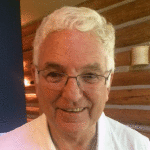 Western Watersheds Project is pleased to welcome Mike Halloran to its Board of Directors!
Mike was elected to the Board unanimously at the June 2015 Board of Directors meeting held at the Murie Center in Jackson, Wyoming.
Mike is a resident of Jackson, Wyoming and his family is from Montana. He spent seven years at University of California Berkeley, and was involved with the Sierra Club and its EarthJustice litigation arm. Later, he spent some years in Federal Government and was on the Board of the Eastern Shore Land Conservancy. He is the former General Counsel of Bank of America and administered the largest private civil litigation load in the country.
Welcome, Mike!